I've just wrapped up the 2015 harvest, my eighth. Perhaps more than any previous year, the word that comes to mind is sacrifice. When I was a young cellar rat working 16 hour days, I was giving up my time, but, really, where else did I have to be? I was fortunate enough to be working for a winemaker who would share bottles of Dagueneau, old Williams-Selyem, and countless great Burgundies at lunch and dinner (and make late night Chinese runs for the crew), so who was I to complain? I was learning a new craft that I was obsessed with, and loving every minute of it.
That love has never left me; if anything, my passion for wine has only grown. This year, however, there is so much at stake, and so many sacrifices to be made. My wife and I have invested everything in our own label; we have a newborn son; we have day jobs managing other wineries. Something is always being sacrificed. I miss time with my son to check on fermentations or do night punchdowns. My wife and I pass out at 8 pm because we're completely spent from sorting grapes on our days off, and still wake up at 4 am to feed the baby.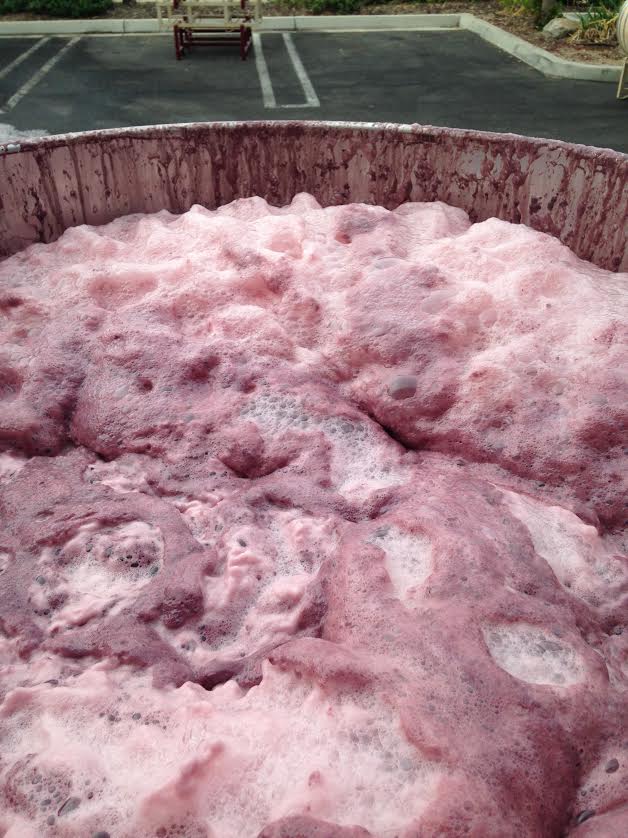 And we're not alone. "Harvest widow" is a phrase for a reason; most winemakers are ghosts to their family for that 25% of the year. Thus, a great bottle of wine is imbued not only with a sense of place, but with a sense of sacrifice; the willingness to go beyond what most consider sane for their personal lives, to exchange short term frivolity for a future expression of artistic labor, is a common thread among the world's best winemakers.
Perhaps the greatest challenge is finding the balance between home life and work. This is not a dilemma unique to wine, though harvest certainly magnifies the issue more than in many other fields. The artistic impulse doesn't always congeal with the needs of family, but ultimately, it is our family that we make these sacrifices for. Wine is a cornerstone of the dinner table; wine is a catalyst for conversation; and as winemakers, everything that goes into that bottle is a part of our legacy as a human being. Have I made a wine in 2015 that will hang in there for my son's 21st birthday? Who knows. I hope so; I hope the sacrifice was worth it.
About the author: Cameron Porter is an Advanced Sommelier and Owner/Winemaker of Amplify Wines, He also plays a role on VAULT29's Advisory Team! Stay connected to Amplify by following them on Facebook, Instagram & in the VAULT29 app.
Winemakers: Share your "Wine & Sacrifice" with our community. Simply download the VAULT29 app and share your winemaking experiences now! Use hashtag #winemaking.