Howell Mountain Winery Makes Harvest a Family Affair!
Harvest 2015 is underway! To fully appreciate the art of winemaking, VAULT29 is taking you behind the scenes during the busiest - and most exciting - time of year in wine country. This week we take a look into Angwin winery, Lamborn Family Vineyards (Howell Mountain AVA in Napa Valley), who is gratefult for another successful harvest as a massive widfire erupted near Cobb, California - 100 miles north of San Francisco and ~30 miles from Angwin. The third most destructive wildfire in California's history, the Valley Fire burned over 75,000 acres and came within two miles of the Lamborn winery who were fortunate to have escaped any damage. The hard work and dedication of harvest is a family affair at Lamborn with the forth generation partaking in the events.
The view on Howell Mountain is gorgeous, the picking bins are prepped, and this experience from the winery's perspective can bee seen in the VAULT29 app!
It's "GO TIME!" Harvest 2015 kicks off at 4:30am.
One is never too young to learn the family business. The forth generation partakes in the harvest festivities and have fun doing so!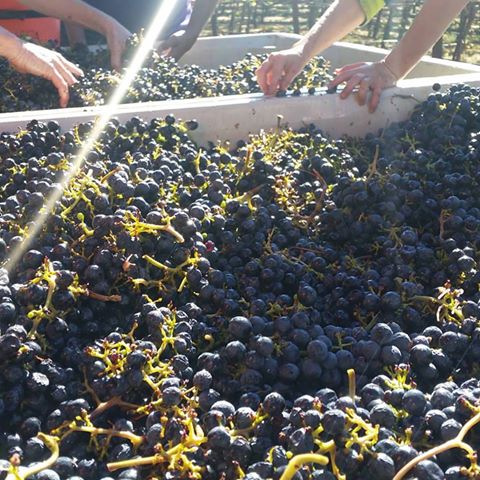 Harvest 2015 is officially over. An annual tradition of a Budweiser toast to a successful harvest season with the family patriarch, "Papa."
Lamborn Family Vineyards are producers of elegant Howell Mountain wines, including cabernet sauvignon and zinfandel, artfully crafted by extraordinary winemaker, Heidi Barrett. Do yourself the favor and get acquainted with this lovely family and brand!