Delve into the story of Wren Hop Vineyards: what started as an "experiment" ended up being limited production, pow-in-yo-face Pinot Noir and Chardonnay. From organic winemaking, to each vintage's own "book cover," Wren Hop shows us perseverance and attention to meticulous detail crafts the greatest wine legacies.
We have a story- it's called "mean something to someone." We like to say we make wine for "some of the people, all of the time." Wren Hop was crafted for hedons who like structured wines with big flavors. Inspired by our love of powerful European wines like Amorone, Cote-Rotie and Chateauneuf-du-Pape, we set out to emulate this rich style from the sometimes delicate and always moody cultivar Pinot Noir. Not to be outdone, we pursued the infamous "Wente Clone" for our Chardonnay program. This grape shines in marginal and not so hospitable cool weather sites of Sonoma County. You can actually taste the struggle and adversity in the glass. While not exactly pandering to the masses, we knew there would be other obsessed fiends out there just like ourselves. It didn't take long to find them.
Our philosphy is pretty simple. Organic farming practices, specific clonal selection, detailed sorting, extended cold soaks, saignees and a 100% new French oak barrel program. These all play a role in the intense color and lingering finishes of the wine. In pursuit of balance? Yep, but more importantly... in pursuit of darn tasty.
Wren Hop's tiny mascot actually has quite a fabled past. Strangely enough, the eagle is not the king of birds. That title was conferred on the clever and resourceful wren back in ancient times. We named our brand in it's honor and the wren's small but crafty legacy. Our labels showcase a story connected to the secretive bird. Names like Omens & Prophecy, Flight Risk and Royalty in Exile start conversations and create mystique. Which, of course, works well over a bottle of wine. The labels are created in the form of a leather bound book that resembles an eternally "borrowed" edition from your college library. This creates texture, dimension and connection to the bottle. It also leaves you with a collectors item- labels change art with every vintage.
It's almost ludicrous how much we love the details. From spec'ing type for our vineyard row markers to agonizing over the perfect hand peeled wood table for our tasting room- presentation is what drives experience. Riedel stems, Cornetto decanters, Laguiole openers, these things make us downright giddy. After 14 months of hard labor and extreme standards, this wine is not showing up in an off the rack polyester suit. We're also careful to remove any pretension with our rough luxe brand voice and personal pourings. Or as Don Henley calls it- "a deadhead sticker on a cadillac" We host private, sit down tastings at the vineyard one group at a time. It's bespoke wine tasting at it's most casual non-snootiness.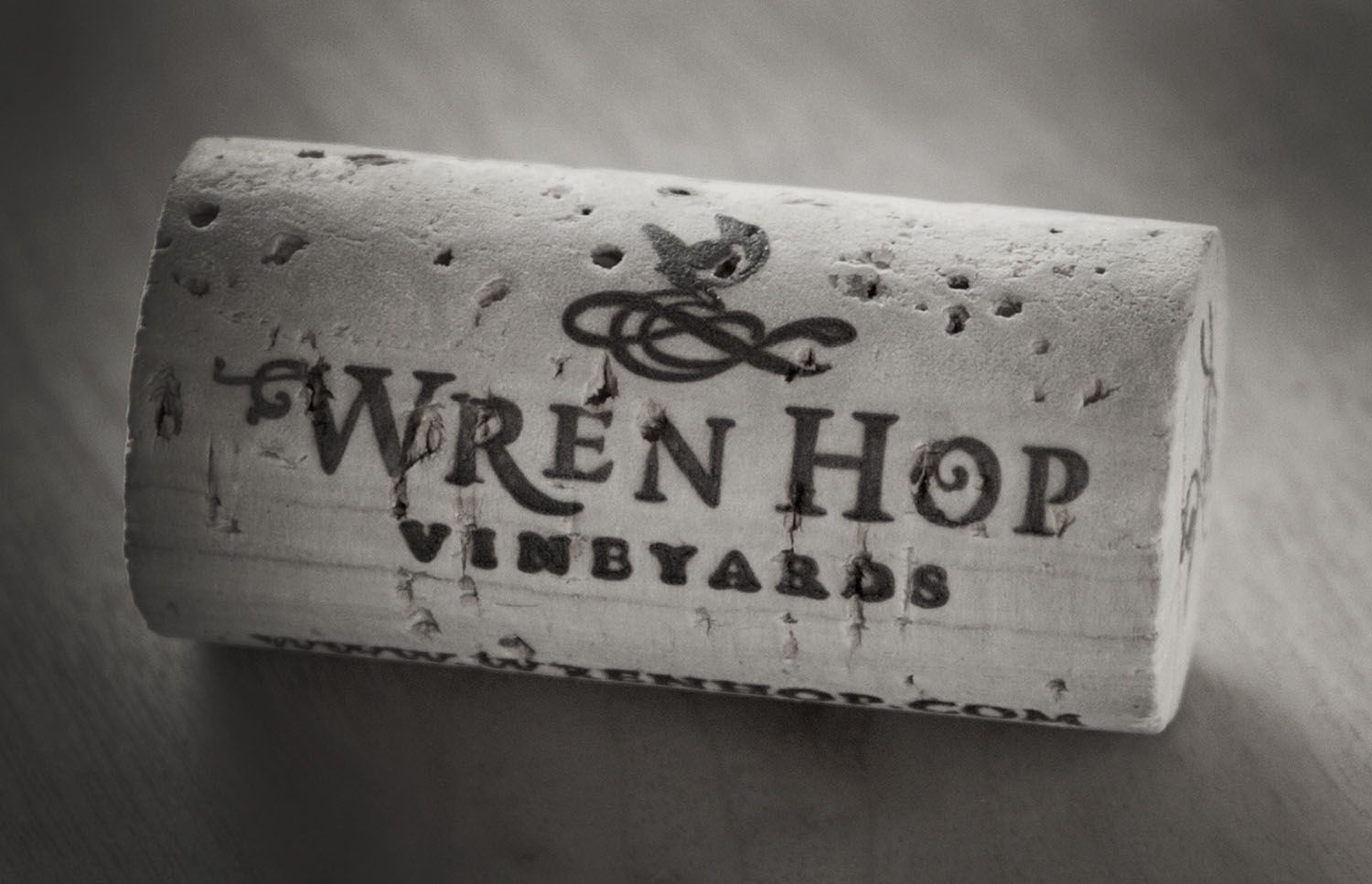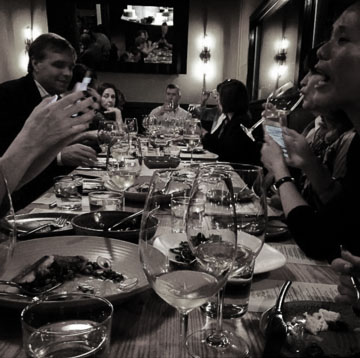 Our production is small and personal and that's how it will stay. Many people ask us about growth, but we really just want to stay limited and nimble. We've made many friends and have shared even more bottles with them. Yes- there is exhaustion that no amount of caffeine will cure, but that late night glass and the sound of coyotes yelping in approval is worth it. Here's to the eternal howling. Slainte- Jim McDonough/Wren Hop